Land assembled in Germany from 1953 to 1956
Why assemble Lands in Germany?
In 1950, the Federal German Republic needed cross-country vehicles to supervise its borders of the east. The government approached various German car manufacturers but, at that time, no local manufacturer had the right to manufacture vehicles of military type. Oscar Vidal, a small manufacturer of buses of Hamburg had however the brilliant idea to propose the manufacture of these cars under licence Land Rover. This arrangement existing already for other countries. The land assembled are called CKD (complety knocked down).
The Tempo production.
It is in the suburbs of Hamburg, at Herbert Vidal & Co, the company of the Oscar Vidalís brother, that the CKD Land Rover received their specific body out of steel and their various accessories under the Tempo mark. A first ordering of 189 CKD of 80 inches was delivered in 1953, then a second ordering of 48 CKD of 86 inches. On the whole, 376 Land Rover Tempo were assembled between 1953 and 1956 are 189 models 80 inches and 187 models 86 inches. The small history tells that in July 1956 Land Rover sent the last 2 CKD of 88 inches (Type Series II) but it is not known what became these frames.
End of the Land Rover Tempo production.
On the 16 of May 1956, Land Rover stopped delivering the CKD. In fact, the exact terms of this contract were already unknown, Germany, still more or less militarily supervised, this arrangement started to worry the leaders of certain countries. Today, on the 376 Tempo, the specialists estimate that practically all the models have been destroyed, which makes the Land the rarest of the world.
General characteristics of Land Tempo.
Left models: Series I CKD of 80 and 86 inches
Frame of 80 and 86 inches, and driving gasoline 4 cyl. of 1997 Cm3 of 52 CV provided by Land Rover. Steel body processed in Germany, as all the remainder like the rims, seats, tires, etc... Electric component Bosh, presence of trunks placed in front of each wing, has two fuel tanks.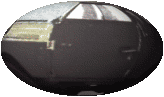 Land Rover Tempo

Appearance in 1953




Specificities: Engine gasoline 1,9L, frame of series I, steel body, control on the left only, gear box 5 reports/ratios, seats steel of style convertible.













Photo: Land Tempo

Source: